This weekend was spent crafting away. The BF is away visiting family and friends, so I curled up in bed with my yarn all weekend. I finished a beautiful little poncho: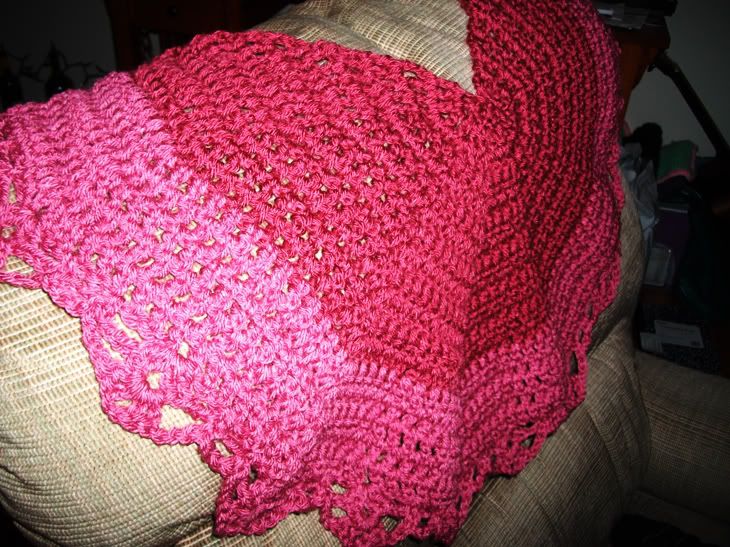 I also made a headband right quick this morning before work to match my outfit, since I didn't have anything to put on my head that did. I'm going to need more scarves... I wonder if I could make bonnets a popular fashion accessory, the way tams became? ;-)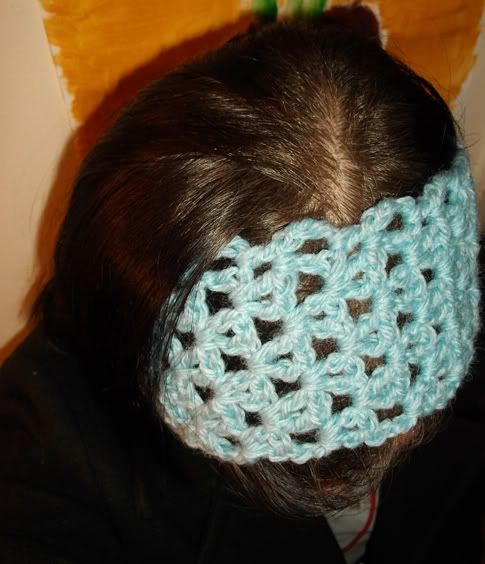 And I promise I'm not losing my hair. I don't know why it looks that way.
The headband is a really simple v-stitch pattern. I'll put it up on here once I can get it written out.
I also made the cover for a pillow in a granny square design, with leftover yarn. Here is a picture of my granny square on my (new, bought at the thrift store) granny-style dress!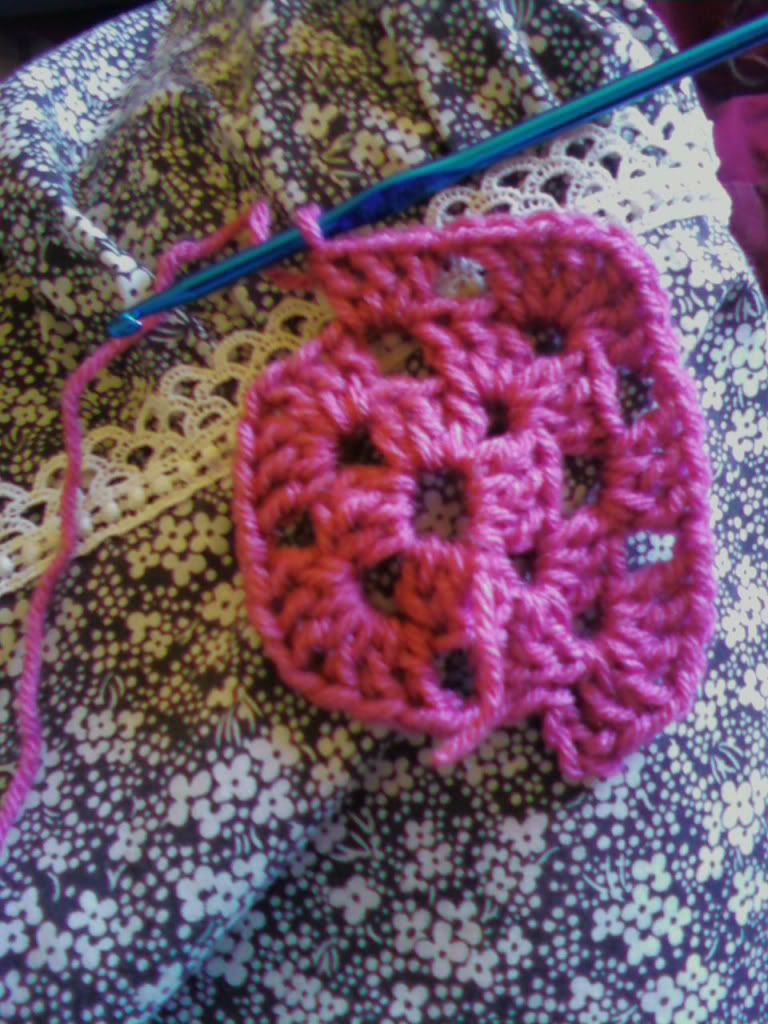 I realize that granny squares can be the devil, but they're so calming to me. And this one turned out supercute. I'll post a picture of the pillow once it's finished.