oh man, what a week! it seems like i haven't been able to keep my mind ON work and OFF yarn, but that's okay! i've discovered that knitting while waiting for faxes is very soothing.
i've been a busy bee lately. here are a couple of things i've finished/worked on: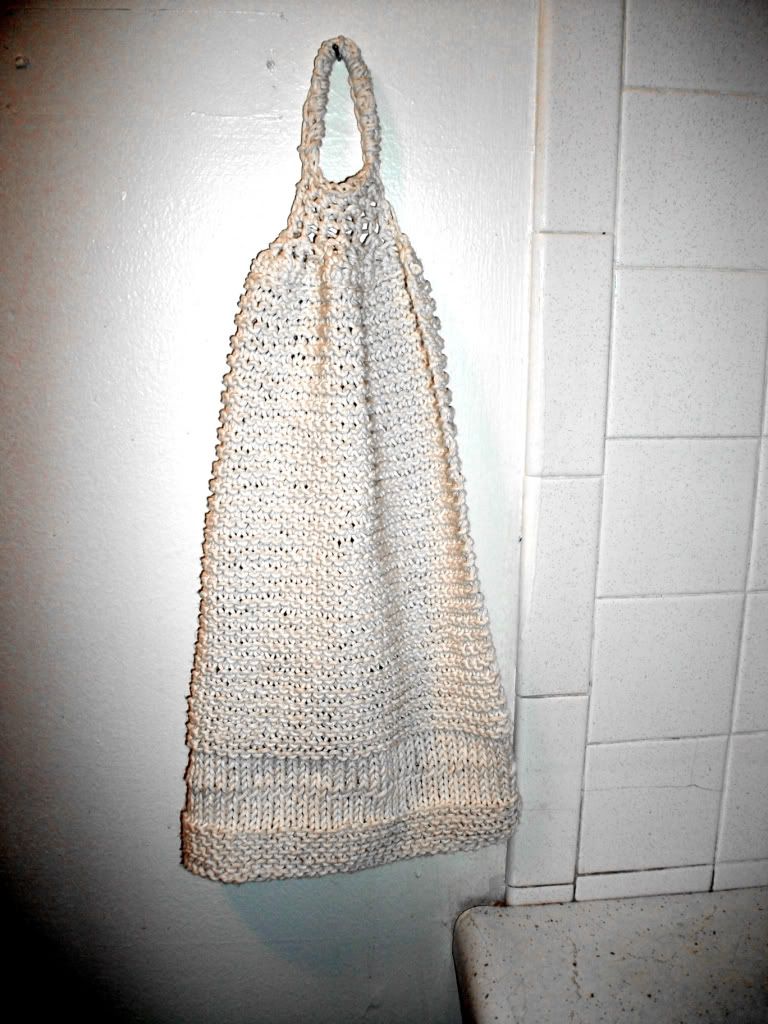 i was SO proud of this towel, despite its simplicity. i made it out of cotton cooking twine with size 11 (i think?) needles. the twine was like $4 and i still have plenty left. the towel is thick but not rough and it's great for wiping hands on after using the kitchen sink. it also looks homey!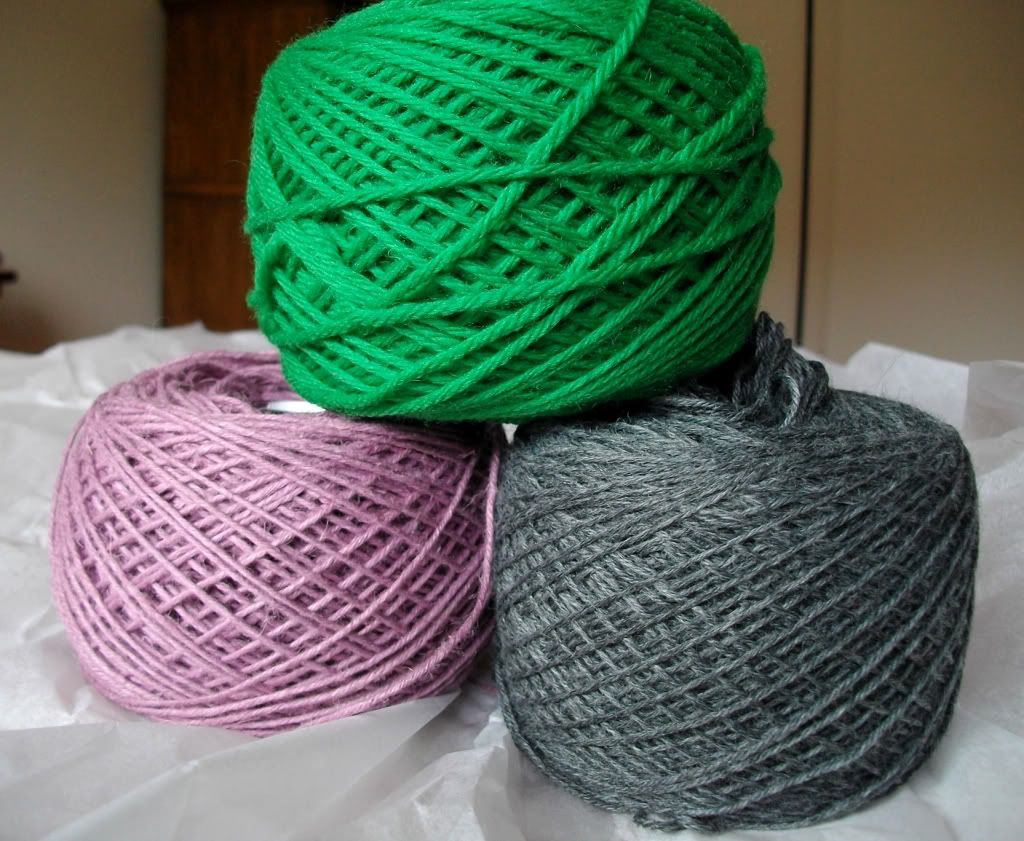 i went to
loopy yarns
a week or so back, the first actual LYS i've ever been to. i was overstimulated like woah and ended up spending $50. the purple stuff is hemp yarn and the grey is sock yarn for the socks i'm intending on making for J. the green is cascade 220 worsted merino, $8 a skein (220 yards) and super easy to work with. i tried to make a hat: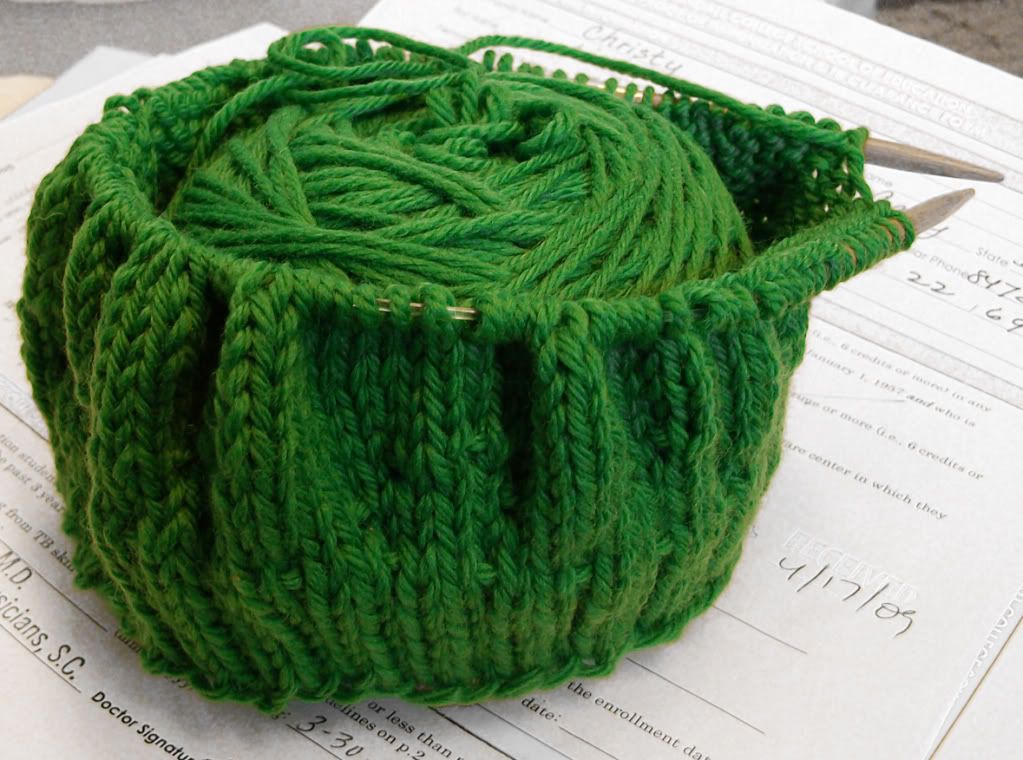 with my new 16" needles (i never realized how much 24"ers were holding me back) but, i am sorry to report, th eproject failed miserably when i got impatient and gathered it too quickly without adding many more rows while decreasing. the hat came out looking like a yarmulke. oh well. i can make it into a bag or re-use the yarn!
no patterns for the mo- i'm planning on going home and trying my hand at another beret. wish me luck. still working on the home sweet home wall hanging, the afghan, and something else i can't remember (figures!)
cheers.